À l'Abordage: Online Ordering
4 December 2020

|

Online ordering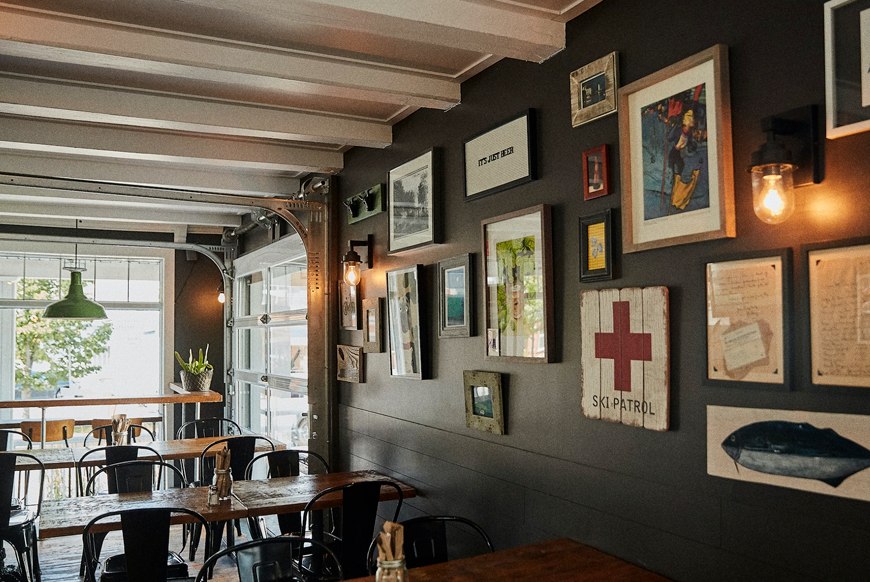 The artisanal brasserie À l'Abordage offers a new online ordering service offered by the iShopFood team. Local specialties and microbrewed beers are available there, via an intuitive and easy-to-use interface.
À l'Abordage has been enhancing your après-ski since 2015!
Located in Sutton in the Eastern Townships, our craft brewery was developed with the goal of sharing our love of brewing. We are passionate about British and American beers! Our goal is to brew Ales that represent styles while adding our Sutton touch.
Partnership with iShopFood
With the development of its infrastructures and the optimization of its services at heart, À l'Abordage is partnering with iShopFood to offer online ordering. The establishment's menu is therefore now available for take-out via an ordering interface in the restaurant's colors, on the restaurant's website. Products and extras are listed there for users, and everything is accessible directly on the establishment's website. Customers can therefore place their order, choose the time of receipt and come to the restaurant to collect their products.
iShopFood online ordering offers a lot of benefits for local restaurants. The main ones are the increase in the number of orders per day as well as the optimization of general order taking. In addition, ordering online increases average customer invoices. As a result, increased income is encouraged and losses are minimized. In short, iShopFood provides all the necessary tools for restaurants like À l'Abordage to ensure a reliable, intuitive, and easy-to-use online ordering service!
Online ordering is a service accessible to all restaurateurs wishing to optimize their service and increase their sales. You too can benefit from an intuitive and solid interface that promotes your autonomy and independence! Learn more about our services by visiting one of our information pages. In addition, you can contact us by filling out this form and get a tailor-made solution for your needs. And don't forget to follow us on Facebook!