Angela and I : Online ordering
24 March 2020

|

Online ordering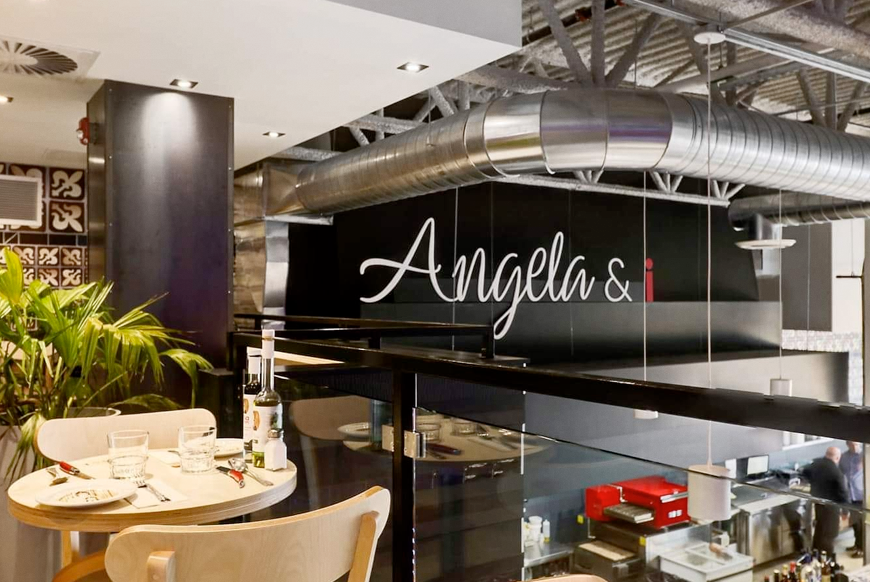 A unique and innovative concept arrives on iShopFood: Angela and I now offers online ordering in the Sainte-Julie region! Many Italian specialties are available on the online ordering platform, to the delight of all taste buds!
Flavors & pleasures, from morning to evening!
A unique and innovative concept whose multiple facets make it your destination flavors & pleasures, whatever your mood, your activities or the time. Dining room, gelato bar, caffè, pizza and pasta, take-out counter, terraces and tables to linger. Angela & I gives you what you want when you want it. This is your restaurant! At coffee, lunch, dinner, passing by or in the evening, Angela & i is your new destination for flavors and pleasures… from morning to evening, on site or at home!
A delicious partnership with iShopFood
Aiming to expand its service offering and improve the availability of its menu, Angela and I is partnering with iShopFood and offering online ordering. The service is available directly on the Angela and I website.
Now, the Quebec company benefits from an ideal online sales platform. Indeed, Angela and I is optimizing its counter order and delivery services. In addition, the company improves its sales and the average invoice amount through the upselling offered by iShopFood. In short, Angela and I have the wind in their sails to offer a service even more suited to new technologies.
Online ordering is a service accessible to all restaurateurs who want to optimize their service and increase their sales. Benefit from an improved interface and tailor-made functionalities! Learn more about our services by visiting one of our information pages. In addition, you can contact us by filling out this form and get a solution tailored to your needs. And don't forget to follow us on Facebook!