Biscotti & cie: Online Ordering
20 August 2020

|

Online ordering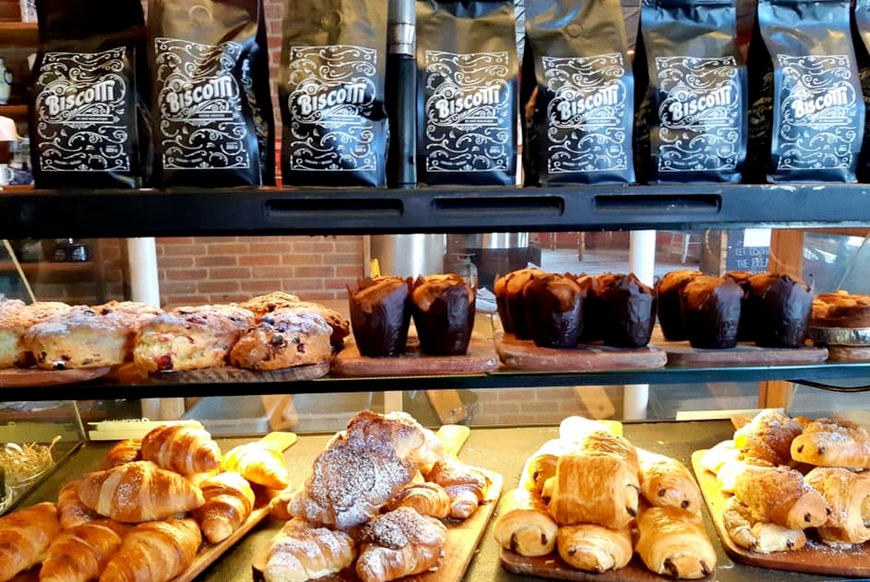 Come and discover sweets and flavors in the Chelsea region! In fact, the iShopFood online ordering is now available at Biscotti & cie. Repeat an extraordinary experience even more easily with an intuitive and easy-to-use interface.
Ahhh!
Biscotti & cie has come to add to the pastoral landscape of Old Chelsea the touch of green that it lacked. With its homemade products, its exquisite desserts (which can also be found on the menu of its big brother, the Chelsea Pub!) And its unique meals, Biscotti & cie is a feast for the eyes and the taste buds. Divine coffees, fine bites and an explosion of flavors, Biscotti & cie offers you nothing less than an experience you will want to repeat! Sweets and flavors. Here is in two words what Biscotti & cie is made of.
A touch of modernity with iShopFood!
Online ordering has entered the services offered by the café-restaurant Biscotti & cie! iShopFood joins the Quebec company to enable it to optimize its services. In addition, Biscotti & cie responds to the growing demand for online restaurant ordering services!
Thanks to the iShopFood online ordering, Biscotti & cie is innovating and improving its infrastructures. This allows the cafe to respond to more orders at the same time and increase the number of daily orders received. In addition, the company benefits from a custom designed interface, accessible directly on its website. In short, iShopFood offers all the necessary tools for reliable online ordering adapted to the needs of its partners!
Online ordering is a service accessible to all restaurateurs wishing to optimize their service and increase their sales. Benefit from an improved interface and custom-developed features! Learn more about our services by visiting one of our information pages. In addition, you can contact us by filling out this form and get a tailor-made solution for your needs. And don't forget to follow us on Facebook!