Crêperie Chez Jules
7 May 2019

|

Self-serve kiosk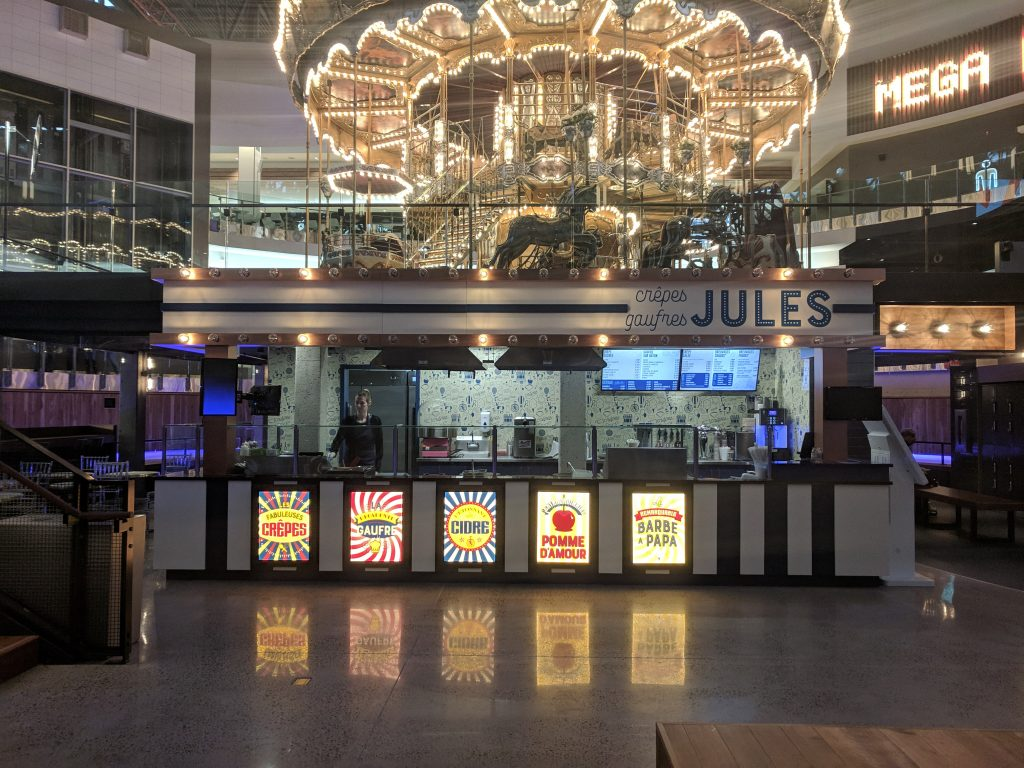 An exceptional place, quality products and a unique atmosphere, here is what offers Chez Jules Creperie.
Located in the heart of the new Mega Park, come and enjoy cotton candy pancakes and alchool between two skate tours!
The iShopFood team is proud to present the result of quality work between the two teams. iShopFood has designed the unique design of the digital menus presented to customers. In addition, customers can order on the kiosk without even removing their skates, perform a rink ride and get their order on the other side!
New for iShopFood: a control post is used by employees to order and customers can see their order in a screen with a custom visual! A unique concept 100% automated thanks to technologies iShopFood.