Edward Smoked Meat: Online Ordering
8 June 2020

|

Online ordering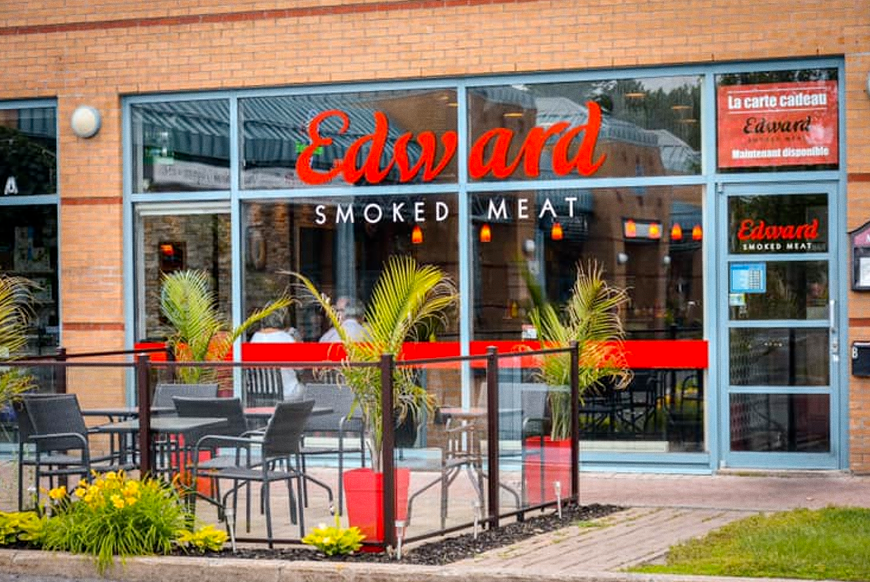 Boucherville welcomes iShopFood with open arms: Edward Smoked Meat, local resto-pub, now offers online ordering. We hope you're hungry!
Boucherville's trendy resto-pub!
Edward Smoked Meat is a restaurant where you feel at home! With its original decor and 38 seats, the atmosphere quickly becomes very friendly and chatty. You will find old-fashioned cooked meat sliced ​​to perfection, that melts in your mouth! In addition, you can taste pulled pork, Texas style brisket, and the famous house smoked potato salad!
Open since 2012, Edward Smoked Meat welcomes you for lunch and dinner in a warm atmosphere. Since it's important to provide people with a place to spend quality time with friends, Edward Smoked Meat offers a unique experience in an old Irish pub style restaurant. So, for a meal with a friend, for a birthday, a business meeting, or simply for the pleasure of eating well, Edward, this is the place in Boucherville and on the South Shore for good smoked meat , and much more!
iShopFood joins a great team!
In order to optimize its services and improve its infrastructure, the Boucherville restaurant is innovating! Indeed, Edward Smoked Meat now offers online ordering on its website. Customers now have access to an extensive menu specializing in smoked meat, available for delivery or takeout. Everything is accessible via an intuitive interface and a visual tailored to the company's brand and image. iShopFood brings in the tools to modernize and optimize!
Online ordering is a service accessible to all restaurateurs wishing to optimize their service and increase their sales. Benefit from an improved interface and tailor-made features! Learn more about our services by visiting one of our information pages. In addition, you can contact us by filling out this form and get a tailor-made solution for your needs. And don't forget to follow us on Facebook!