El Gordo: Online Ordering
29 April 2020

|

Online ordering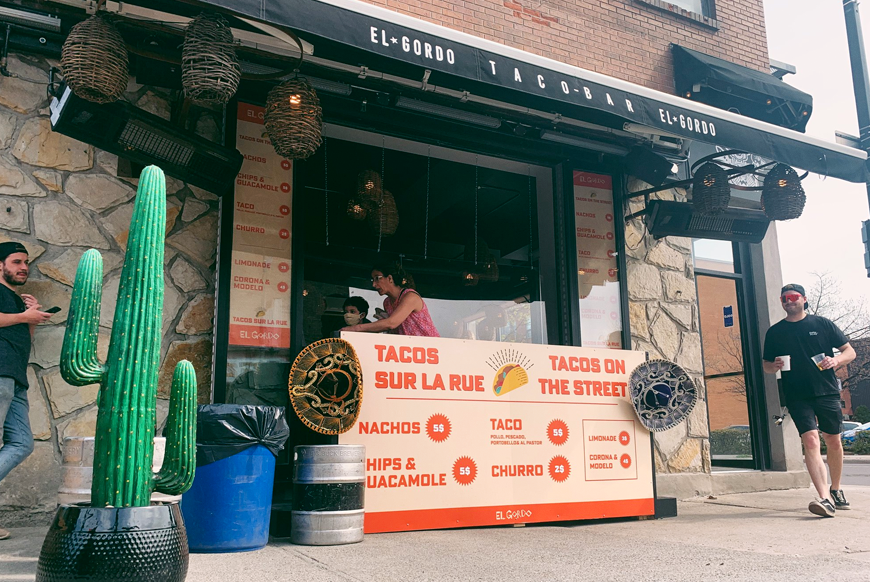 Taqueria El Gordo partners with iShopFood to offer online ordering to its customers! Enjoy tacos, quesadillas and other Mexican specialties on the go thanks to an intuitive and colorful interface.
A simple and delicious taqueria!
El Gordo is a friendly and welcoming neighborhood taqueria where simplicity rhymes with tasty. Try one of their delicious tacos, offered in pairs for a very affordable price. There is something for everyone, meat, fish or vegetables to please everyone.
Their Mexican-inspired cuisine is bursting with flavor and goes wonderfully with one of their exotic cocktails such as margaritas or mojitos! In addition to the tacos, you can also find classics of Latin cuisine such as quesadillas, burritos and fajitas to share. Everything will be served with a smile by competent staff. And if you want to bring the Mexican fiesta home, the El Gordo catering service will delight you!
Partnership with iShopFood
In order to continue to offer quality service and excellent food, the Montreal taqueria is partnering with iShopFood. Indeed, El Gordo now makes available online ordering for take out or delivery, directly on the company's website. The establishment thus benefits from an interface tailored to its needs. Ordering online increases order intake and average bill, and limits lost revenue. In this way, El Gordo optimizes its operations easily and exploits its online presence. In short, a quality partnership for both the taqueria and its clients, signed iShopFood!
Online ordering is a service accessible to all restaurateurs who want to optimize their service and increase their sales. Benefit from an improved interface and tailor-made functionalities! Learn more about our services by visiting one of our information pages. In addition, you can contact us by filling out this form and get a solution tailored to your needs. And don't forget to follow us on Facebook!