iShopFood: A multiplatform ordering service
11 September 2019

|

Press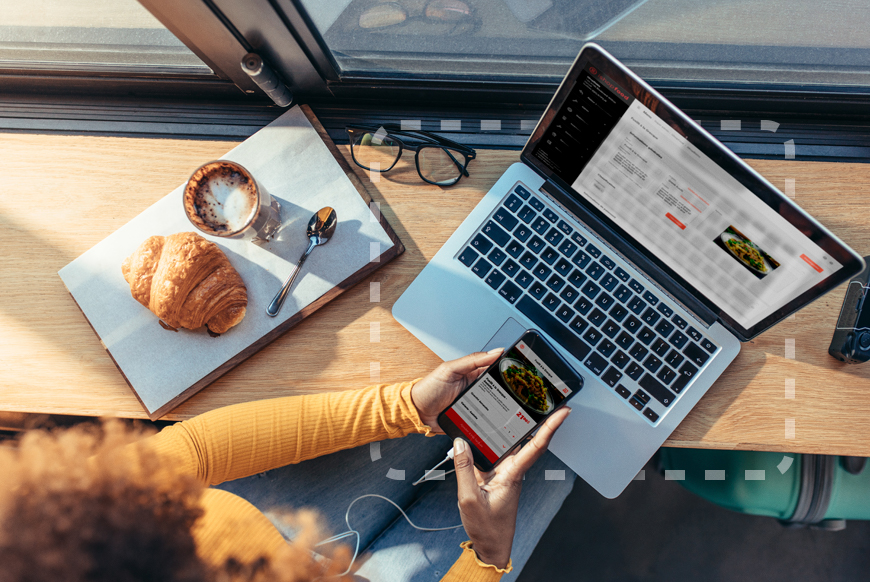 Using multiple ordering services at once can be confusing. Yet, iShopFood stands out for its versatile and responsive multiplatform ordering service. Indeed, iShopFood integrates easily with any establishment. Communication, reliability, simplicity and ease of use are key points for us! Moreover, we paid special attention to this during the development of our ordering platforms.
Interconnected services
We have developed iShopFood with one important goal in mind: To ensure a constant and complete communication between the iShopFood ordering platforms and the restaurant's infrastructures. The ordering platforms treat all orders in the same way, regardless of where they come from. For example, iShopFood will route an online order to your kitchens as easily as an order made in the dining room or at the counter. The platform processes orders by self-serve kiosks or mobile app just as easily. In this way, iShopFood ensures a perfectly manageable service, taking into account all the ordering methods offered by the restaurant. In short, communication between iShopFood platforms remained a priority during the design and development of our services!
POS synchronization
Constancy and reliability are important in developing a menu. Indeed, offering the same information on each ordering platform is essential. That's why all iShopFood ordering platforms are synchronized with your existing POS system. This also includes the digital display screens of the menus. So easily create and modify products, prices, descriptions and promotions; These changes will be made on all iShopFood interfaces. We make sure that the information given to your customers remains reliable and up to date at all times!
The iShopFood multiplatform ordering service is accessible to all entrepreneurs who want to optimize their performance and increase their sales. Benefit from state-of-the-art services and tailor-made features! Learn more about our services by visiting one of our information pages. In addition, you can contact us by filling out this form and get a solution tailored to your needs!