iShopFood: The work behind the ordering platform
13 November 2019

|

Press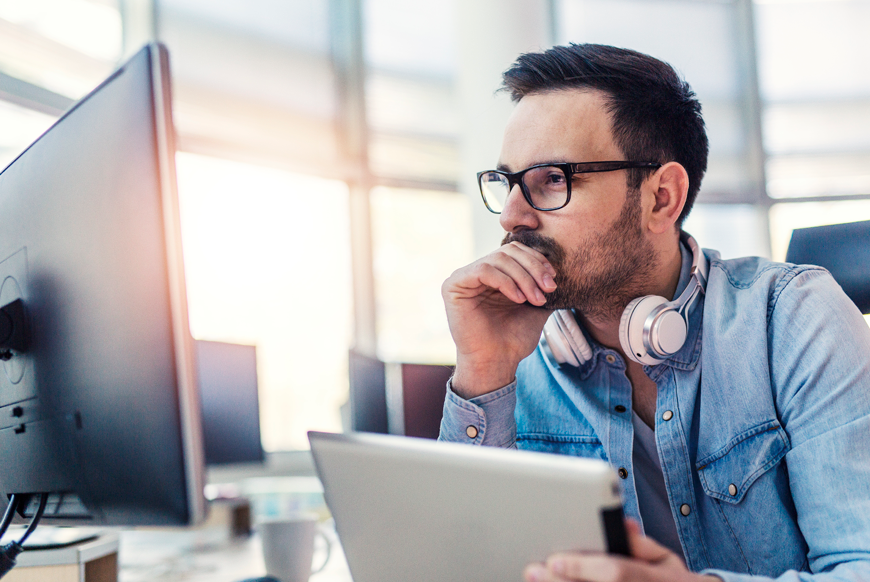 Designing a command platform as versatile as iShopFood did not happen overnight. Indeed, the online ordering service and its declination is the fruit of a constant evolution and a hard work on the part of our team. The goal: Design a simple, efficient and intuitive platform, as easy to use for restaurateurs as for customers!
Online Ordering
The online ordering platform was the first priority of the iShopFood team. A simple and versatile interface was first designed by our graphic department. The platform had to be able to adapt to the branding of each company while keeping the iShopFood personality. The visual was subsequently integrated by our programming team. It was up to them to bring the interface to life. Thanks to a constant cohesion between the development teams, iShopFood's online ordering platform was born. Primordiale for the development of the company, it remains today the keystone of the ordering services offered by iShopFood.
Self-Service Kiosk
In order to diversify the ordering services offered by the entreprise, our team then set to work on a new fashionable ordering method: the self-serve kiosk. After numerous hours of research and development, the kiosk's interface was developed. The priority remained the same: Design an ordering platform adapted to businesses while keeping the iShopFood touch. The success was resounding! Indeed, the self-serve kiosk is now an integral part of companies which have adopted it.
… and everything else!
The services diversity remains one of the strengths of iShopFood! The company is constantly evolving to ensure an ever-expanding and efficient range of services. Indeed, we want to optimize the overall performance each entreprises! Digital menu boards, mobile apps, and loyalty programs are all innovations that contribute to this goal.
Enjoy the fruit of hard work by a team of crazy enthusiasts! Learn more about our services by visiting one of our information pages. In addition, you can contact us by filling out this form and get a solution tailored to your needs! And do not forget to follow us on Facebook!