Mexicano's : Online Ordering
30 November 2020

|

Online ordering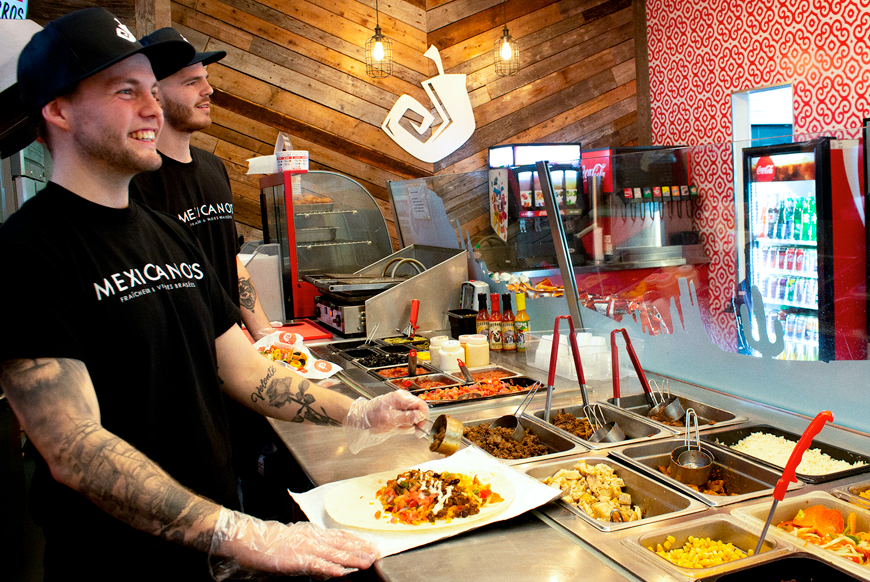 The Sainte-Foy pyramid welcomes online ordering once again! Indeed, like Tartar Station, Mexicano's restaurants also offer the online ordering service developed by iShopFood! The restaurant's clientele can easily order and enjoy the many Mexican specialties available for take-out or delivery. Tacos, nachos, tasty churros, and more!
An explosion of flavors!
Mexicano's is a Mexican grill style restaurant combining freshness, flavors and South American accents. Very proud of its healthy food and the quality of the foods used, Mexicano's sets itself apart with its choice of braised, shredded, carefully seasoned meats and its typical Mexican dishes prepared in front of you, according to your preferences. You will be delighted with the generous portions and the wide variety of condiments on offer!
iShopFood arrives at Mexicano's!
Mexicano's partners up with iShopFood and now offers an online ordering service available on the establishment's website! Indeed, a menu full of flavors is available for customers of the Sainte-Foy branch.
With iShopFood, Mexicano's thus benefits from many advantages offered by online ordering. The main ones are the increase in the number of orders per day as well as the optimization of general order taking. In addition, ordering online increases average customer invoices. As a result, increased income is encouraged and losses are minimized. Finally, the establishment easily responds to the growing demand for online ordering! In short, a success signed by iShopFood and Mexicano's!
Online ordering is a service accessible to all restaurateurs wishing to optimize their service and increase their sales. You too can benefit from an intuitive and solid interface that promotes your autonomy and independence! Learn more about our services by visiting one of our information pages. In addition, you can contact us by filling out this form and get a tailor-made solution for your needs. And don't forget to follow us on Facebook!