Piri Piri : Online ordering
21 March 2017

|

Online ordering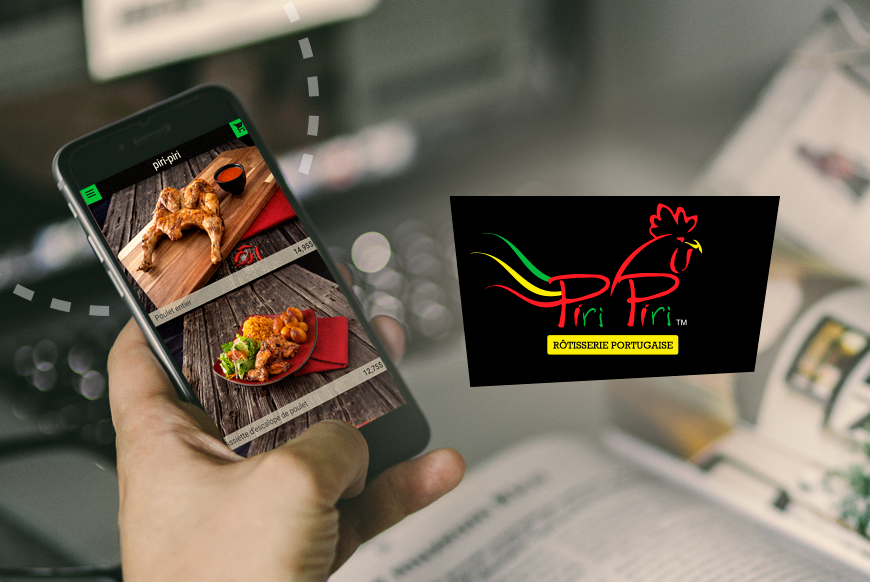 Portuguese chicken specialists join iShopFood! Piri Piri restaurants now offer online ordering to their customers. Enjoy their delicious poultry and other Portuguese specialties!
The first chain of Portuguese rotisserie in Montreal!
Inside the new modern concept of Portuguese cuisine, Piri Piri Rotisseries offer you quality on every plate and a culinary experience worthy of an amateur food palate! Enjoy chicken and grilled meats, savory fries and homemade salads. Finally, takeaway your food or stay to enjoy their delicious dishes in a modern and warm decor.
The first chain of Rotisseries Portugaises in Montreal, Piri Piri offers you fresh food on every plate. You will also find generous portions at affordable prices. At Piri Piri, the quality of the products, the service, the courtesy and the cleanliness of its facilities remain the priority. In short, a fresh, generous and affordable establishment. Enjoy competitive costs and take-away service!
Partnership with iShopFood
In order to continue offering excellent service, the Montreal chain is partnering with iShopFood. Indeed, Piri Piri now offers online ordering in its establishments. Restaurant guests can now enjoy Portuguese specialties even more easily! All can benefit from an intuitive and easy-to-use control interface, which proudly displays the colors of the Piri Piri chain.
The online ordering service is accessible directly on the company's website. Users can order to take away or pick up at the counter. Enough to further facilitate access to the delicious menu of the Portuguese company.
iShopFood has become an essential tool for restaurant chains. With its functions and services, Piri Piri can increase its productivity and sales, as well as offer alternative ordering options to its loyal customer base.
To learn more about our online ordering service, visit one of our information pages. Contact us by filling out this form to get a customized solution for your needs!