Piz'za-za: Online Ordering
12 June 2020

|

Online ordering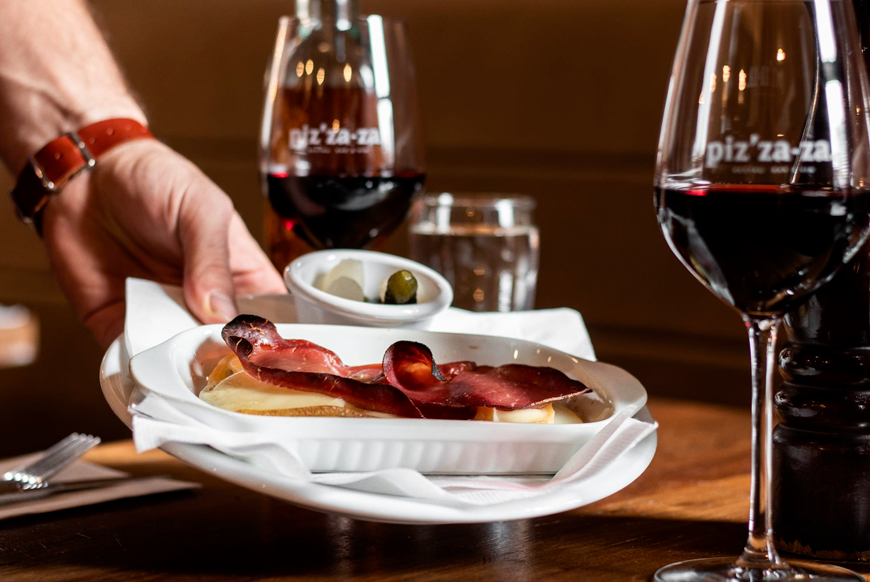 An Old Hull company is reinventing itself: The Piz'za-za restaurant now offers online ordering thanks to iShopFood! Specializing in fine pizza, Piz'za-za offers you a menu brimming with freshness and top quality ingredients, a unique wine bar and a warm atmosphere.
Your fine pizza restaurant and wine bar!
Established for over 25 years, Piz'za-za is proud to be one of the must-sees of Old Hull. The restaurant makes it a point to make each of your visits a pleasant event for your reunion of all kinds. Whether at lunchtime or in the evening, the kitchen challenges your senses to nourish your paunch and your spirit.
At Piz'za-za, the main objective is to prepare and serve you the best plate, made up of as many local products as possible. In addition, there is a selection of carefully imported private wines to tantalize and satisfy your taste buds. It is in the heart of downtown, where it is good to eat, that Piz'za-za hopes to see you again and again.
Partnership with iShopFood
Eager to provide a service that is as reliable and user-friendly as ever, Piz'za-za now offers online ordering on its website! Indeed, this innovation is the result of a collaboration between the establishment and iShopFood. Thus, Piz'za-za improve its infrastructure while optimizing its operations. The result: Increased sales, increased reliability and improved efficiency. In short, a new company that innovates and modernizes with iShopFood ordering services!
Online ordering is a service available to all restaurateurs who want to optimize their service and increase their sales. Benefit from an improved interface and tailor-made functionalities! Learn more about our services by visiting one of our information pages. In addition, you can contact us by filling out this form and get a solution tailored to your needs. And don't forget to follow us on Facebook!