A kiosk to your image!
With its customizable interface to your brand image and several models available, the iShopFood kiosk is a real extension of your company!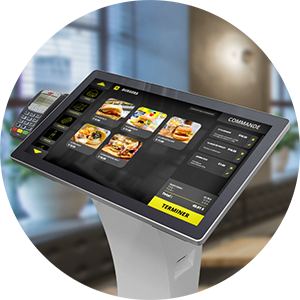 Standing terminals
Proudly present your terminals and products with our standing model, available in horizontal or vertical format.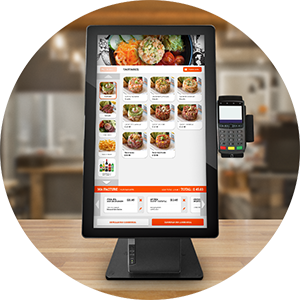 Countertop terminals
Maximize space and centralize your business by opting for a countertop terminal.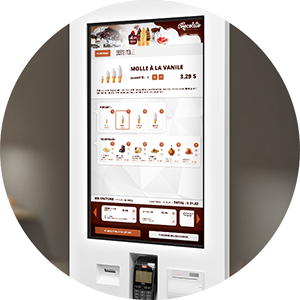 Wall terminals
Take advantage of your wall space with these high-level terminals, offered with a white box frame.