Alto : Online ordering
29 March 2019

|

Mobile app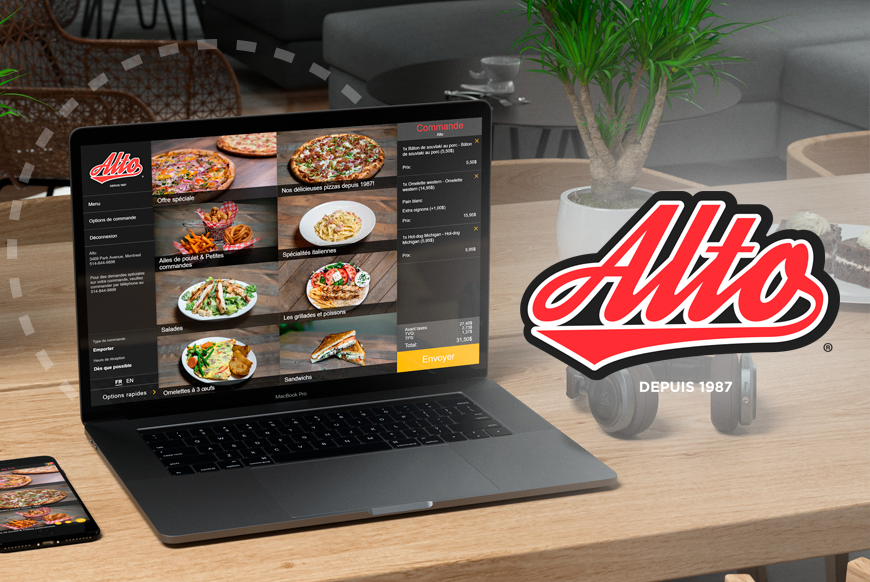 iShopFood's online ordering service joins a family business! Alto now offers online ordering for its customers. Order one of their delicious homemade pizzas, prepared with love and pride. You will not be disappointed with your order!
Your restaurant since 1987
In 1987, the Alto restaurant opened in the "McGill ghetto" by Tom, Fotini and Dimitra. The restaurant has been open for more than 30 years now, offering a diversified and comforting menu in a warm atmosphere.
On November 23, 2016, a devastating fire nearby destroyed the entire restaurant. Confident and strongly supported by its community, the family decides to rebuild their business. Almost 2 years later, they are very proud to welcome you to their new location, now located opposite the previous location.
The quality and freshness of the dishes allow loyal customers to come back every week. Everyone can enjoy a good meal with family or friends, at almost any time of the day! The specialties of the house are served by a friendly and professional staff. In short, everything to share a delicious moment!
Keeping on innovating with iShopFood!
In order to continue to offer the most efficient service, the Montreal restaurant partners up with iShopFood. From now on, Alto offers the possibility for its customers to order through online ordering. The service is available directly on the website of the establishment. Thus, the restaurant can optimize its performance while offering more control options. In addition, a fully personalized menu and numerous promotions are available to the clientele of the restaurant. All in all, Alto is moving up a gear to offer the best possible service to its customers!
To learn more about our online ordering service, visit one of our information pages. Contact us by filling out this form to get a customized solution for your needs!