Cantine Chez Jos: Online Ordering
15 May 2020

|

Mobile app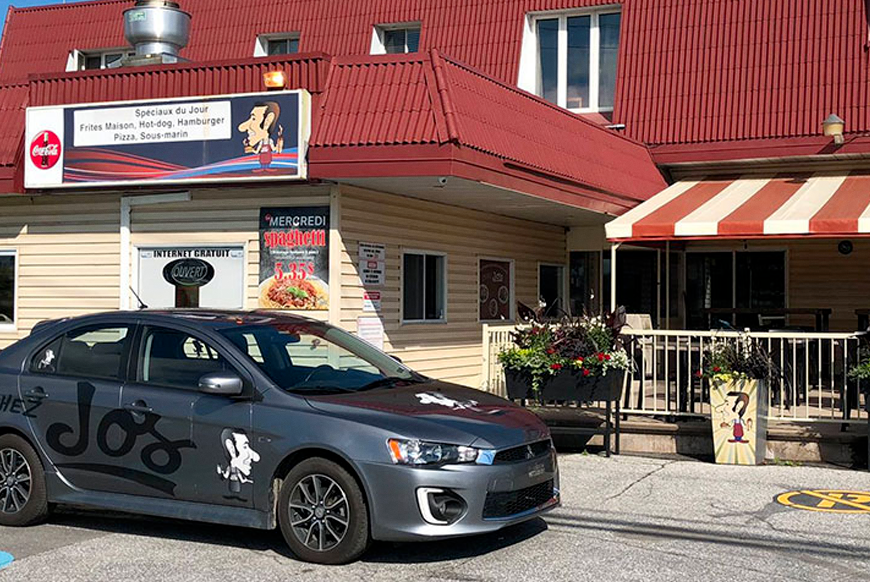 A canteen that does not lack flair! Chez Jos now offers online ordering through iShopFood! Take advantage of an on-the-go snack menu online.
A little bit of history
The tradition of snack joints is firmly established in Quebec. In fact, each self-respecting city has at least one that is proud of the place where it is established. The great adventure of Chez Jos began in the early 1970s. The giant logo that sits in front of the restaurant, a caricature of the former owner Claude Lemieux, settled in 1986. This guy will become the trademark of the company. Despite many years and many changes, the only thing that hasn't changed is the quality of the meals. The famous homemade fries processed 100% on site have made Chez Jos famous for all these years.
Always very respectful of their loyal customers, the Chez Jos team is grateful to see growing generations continue to come and pick up their poutine Chez Jos, Big Nose Jos or Potato Jos.
Partnership with iShopFood
The canteen continues to offer quality service to its customers online! In fact, iShopFood and Chez Jos are teaming up to offer online ordering via the canteen website. In addition, the restaurant also has its own mobile ordering app, available on the App Store and Google Play. Loyal customers and fans of potato fries have access to Chez Jos's menu more than ever, thanks to iShopFood!
Online ordering is a service accessible to all restaurateurs who want to optimize their service and increase their sales. Benefit from an improved interface and tailor-made functionalities! Learn more about our services by visiting one of our information pages. In addition, you can contact us by filling out this form and get a solution tailored to your needs. And don't forget to follow us on Facebook!