Chez Michelle: Online Ordering
19 May 2020

|

Mobile app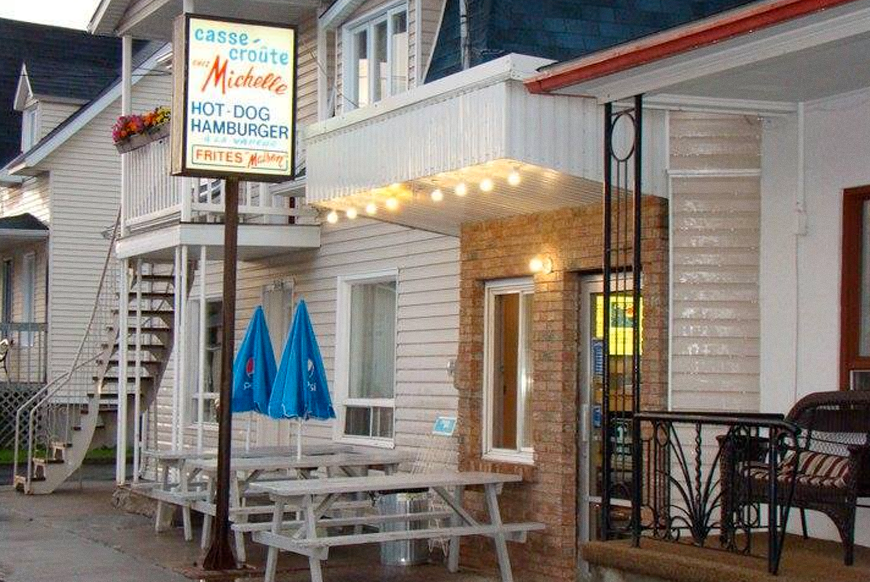 La Baie welcomes iShopFood services! Chez Michelle Snack Bar places online ordering at the disposal of its customers for counter orders. Discover the menu of a real institution in the region now!
For over 80 years!
Established in the La Baie region, Casse-croûte Chez Michelle was founded in the 1940s by Marie-Paul Bouchard. Subsequently, the succession was ensured by none other than Michelle Bouchard, daughter of Marie-Paul and Jean-Paul Bouchard. It's in the 70's that Michelle's sister Hélène Bouchard started working. Today, Hélène shares her passion with her daughter, the third generation, Marie-Michelle B. Harvey. After more than 80 years, Michelle's snack bar continues to offer quality service and serve a delicious menu to its customers.
Partnership with iShopFood
In order to offer an always impeccable service to its customers, the snack team innovates and modernizes! Indeed, Chez Michelle now offers online ordering for counter orders, via the restaurant's Facebook page. Chez Michelle also has its own mobile ordering application, available on Google Play.
iShopFood allows the company to modernize its infrastructure via an intuitive and personalized interface. Indeed, ordering online can increase the number of orders and limit loss of income. It also increases the average bill for each order with a recommendation system based on popular and previous orders. The platform offers many functionalities clients and users will adopt and love to use. In conclusion, innovation and modernization with that special brand of iShopFood sauce!
Online ordering is a service accessible to all restaurateurs who want to optimize their service and increase their sales. Benefit from an improved interface and tailor-made functionalities! Learn more about our services by visiting one of our information pages. In addition, you can contact us by filling out this form and get a solution tailored to your needs. And don't forget to follow us on Facebook!