iShopFood: Marketing campaigns and customer loyalty
19 September 2019

|

Press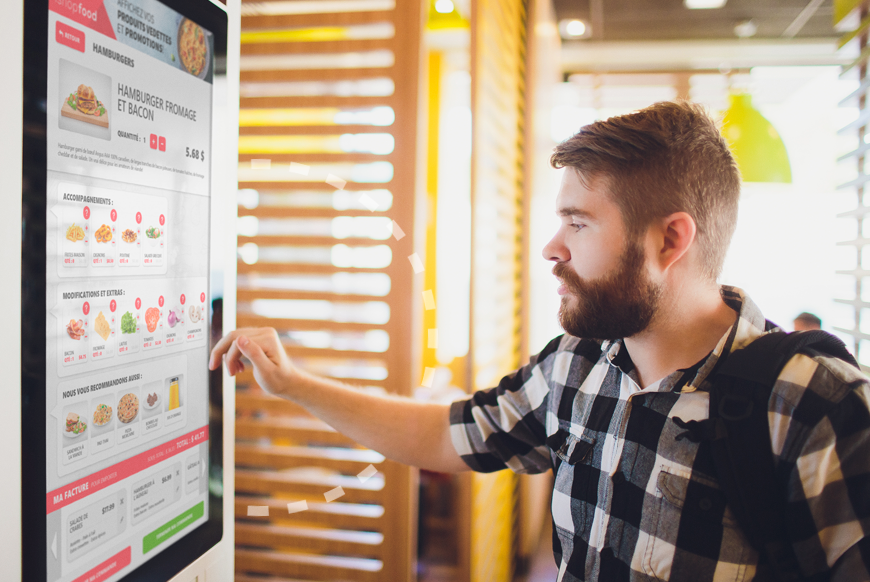 In addition to improving your performance and optimizing your services, iShopFood allows you to refine your promotional strategies! Create marketing campaigns and optimize customer loyalty easily via the iShopFood platforms. Leverage your services to their full potential by promoting your offers and increasing your online presence!
Ads and Promotions
iShopFood has developed its ordering platforms so that restaurateurs can put forward their products, specials and novelties. Indeed, all ordering services have spaces to promote your specials. For example, you can exploit the advertising spaces of the self-serve kiosk. You can also dedicate a screen from your digital menu board to promotional videos or enticing images. In addition, online ordering and the self-serve kiosk offer a sophisticated upsell service, based on popular orders or temporary products. In short, everything to put your promotional offers in value!
Loyalty Programs
Specifically developed for some iShopFood customers, loyalty programs are a great helping hand in building customer loyalty. Their operation is simple: Each order gives a client bonidollars, which can be spent in your company's branches. The more the customer orders, the more bonidollars he will get. You then allow your customers to save on their purchases. This way, you can increase the number of loyal customers, and you can use your online ordering platform even more.
Social Media
Bank on optimized mouth-to-mouth! Offer online ordering on your restaurant's Facebook page to increase visibility. Also bet on "likes" and shares to reach new customers. In addition, you can offer exclusive online ordering promotions via social networks. In short, with iShopFood, you have access to a solid promotional arsenal!
Take advantage of an effective strategy by exploiting your marketing campaigns and customer loyalty through iShopFood services. Benefit from state-of-the-art platforms and custom-developed features! Learn more about our services by visiting one of our information pages. In addition, you can contact us by filling out this form and get a solution tailored to your needs!