iShopFood: Simplified online ordering
3 September 2019

|

Online ordering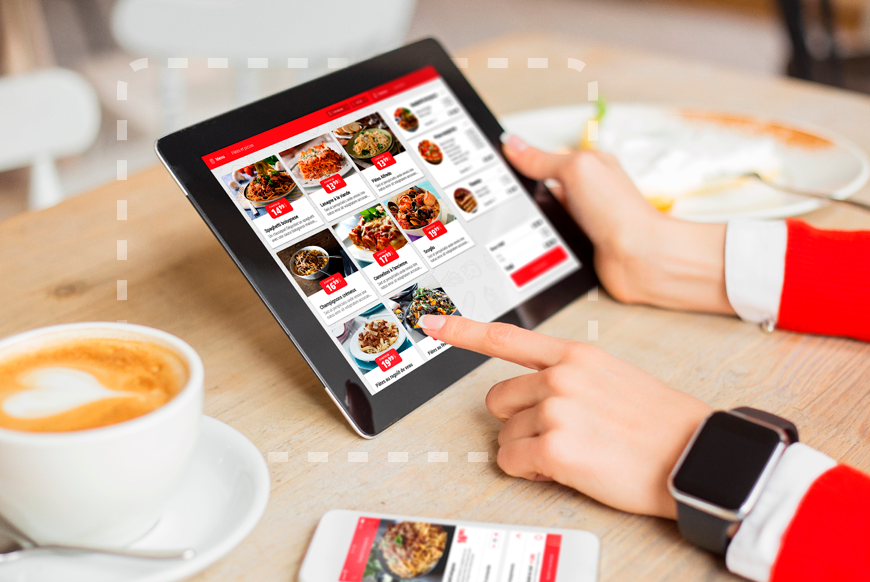 The first service offered by iShopFood, online ordering is becoming increasingly important in the industry as a vital tool for any type of restaurant. iShopFood created a simplified online ordering interface, developed using the best technology on the market. In short, the ideal service for restaurateurs wishing to go to the next level and optimize the performance of their business!
A revised and improved interface
iShopFood's online ordering service is the result of many months of development and refinement. We took the pulse of the service's users in order to identify what improvements to implement. Indeed, hundreds of comments from restaurateurs and customers have been taken into consideration in order to obtain an interface that meets the needs and requests of everyone. The result: An intuitive and accessible online ordering service with a modern look and versatile design. The interface has also been redesigned to adapt to all types of support, from mobile to laptop! Basically, an online ordering service that will please everyone.
Modernize your business!
The new iShopFood online ordering interface offers the tools you need to get your business moving. Indeed, with its visual adapted to your brand image and a design that puts your products forward, you can ensure your restaurant an excellent spot online. Integrate the online ordering service on your website to improve traffic. You can also add the order tab on your Facebook page to exploit social networks. Finally, opt for a mobile app to put your business forward on app stores. Place yourself directly in the customer's pockets and take advantage of a lucrative and modern market!
Online ordering for restaurant is a service accessible to all entrepreneurs who want to optimize their service and increase their sales. Benefit from an improved interface and custom-developed features! Learn more about our services by visiting one of our information pages. In addition, you can contact us by filling out this form and get a solution tailored to your needs!