Piri Piri: V3 Online Ordering
10 December 2020

|

Online ordering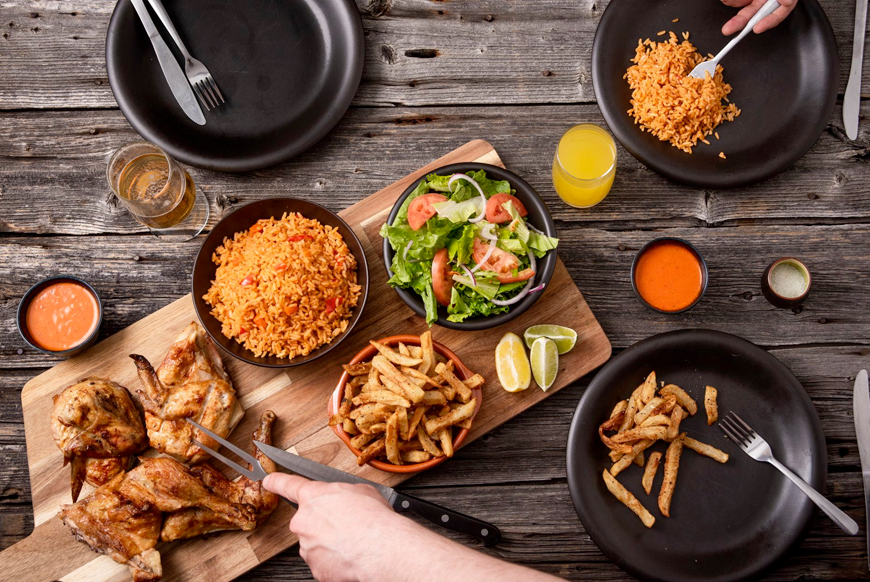 The Portuguese restaurant chain Piri Piri optimizes its operations by opting for the V3 online ordering service by iShopFood! With an improved design and new features, Piri Piri makes it even easier to access its delicious menu for its customers and users.
The first chain of Portuguese rotisserie in Montreal!
Inside the new modern concept of Portuguese cuisine, Piri Piri Rotisseries offer you quality on every plate and a culinary experience worthy of an amateur food palate! Enjoy chicken and grilled meats, savory fries and homemade salads. Finally, takeaway your food or stay to enjoy their delicious dishes in a modern and warm decor.
The first chain of Rotisseries Portugaises in Montreal, Piri Piri offers you fresh food on every plate. You will also find generous portions at affordable prices. At Piri Piri, the quality of the products, the service, the courtesy and the cleanliness of its facilities remain the priority. In short, a fresh, generous and affordable establishment. Enjoy competitive costs and take-away service!
Evolution towards V3 online ordering
Piri Piri improves its online ordering platform via the new iShopFood V3 interface! Indeed, restaurant regulars are greeted with an updated visual and new up-selling features. The ordering platform is still available on the company's website. Piri Piri thus has all the tools to optimize order taking as much as possible by delivering fast and efficient order taking services!
Online ordering is a service accessible to all restaurateurs wishing to optimize their service and increase their sales. You too can benefit from an intuitive and solid interface that promotes your autonomy and independence! Learn more about our services by visiting one of our information pages. In addition, you can contact us by filling out this form and get a tailor-made solution for your needs. And don't forget to follow us on Facebook!