Resto Roberto : Online Ordering
16 April 2020

|

Online ordering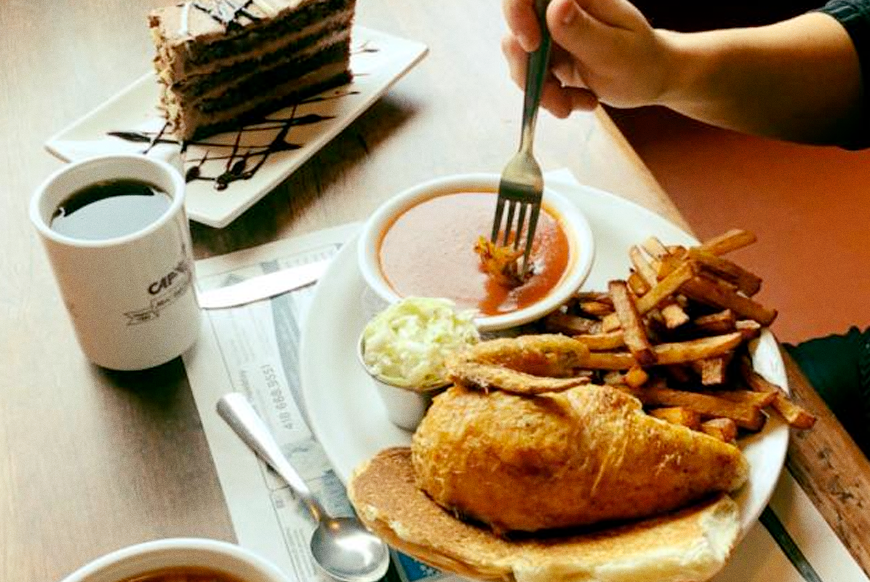 Resto Roberto and its impressive selection of dishes is available on iShopFood via online ordering! The residents of Alma, Jonquière and Chicoutimi can now easily enjoy the vast menu of the company from the comfort of their own homes.
The Word of Roberto
Since 1997, Resto Roberto has stood out for its wide variety of delicious meals at affordable prices. Also recognized for its unique family atmosphere, Resto Roberto offers a wide range of regional specialties in three branches: Alma, Jonquière and Chicoutimi. In addition to offering a full à la carte menu, Resto Roberto also serves lunch anytime. From 4 p.m. until closing, the establishment will seduce you with its famous table d'hôte, consisting of 30 varied dishes to choose from. All ended with one of their fabulous desserts. Whether for a lunch, a group dinner or a business meeting, Resto Roberto provides tranquility and comfort.
iShopFood teams up with Roberto
Wanting to optimize its service in all of its branches, Resto Roberto deals with iShopFood in order to offer online ordering directly on its website. Thus, the company greatly optimizes the service of its 3 restaurants. Resto Roberto improves its offer by centralizing order taking via the iShopFood interface and by facilitating customer access to the three branches. Orders are made quickly and easily, via an intuitive user interface tailored to Resto Roberto. In short, an improvement in performance and in order taking signed by iShopFood!
Online ordering is a service accessible to all restaurateurs who want to optimize their service and increase their sales. Benefit from an improved interface and tailor-made functionalities! Learn more about our services by visiting one of our information pages. In addition, you can contact us by filling out this form and get a solution tailored to your needs. And don't forget to follow us on Facebook!