Super Sagamie Plus: Online Ordering
3 August 2020

|

Online ordering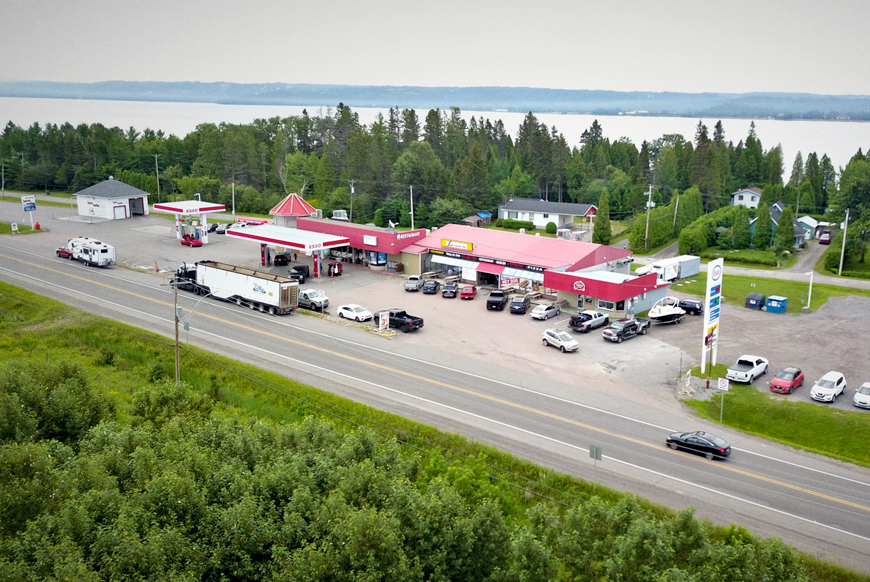 Super Sagamie Plus now offers online ordering at its Saguenay establishment. Local specialties and ready-to-eat meals are available to all customers!
Much more than a convenience store!
Super Sagamie Plus is the last convenience store in St-Fulgence before arriving at Monts-Valin. This is the meeting place for snowmobile enthusiasts in Quebec! The basis of their moto is to offer their customers a multi-service center where they can find everything they need to start their snowmobile expedition and other activities. You will find a restaurant, an SAQ agency, a convenience store and a gas station. Sagamie also offers hunting and fishing licenses and several types of equipment. Super Sagamie Plus holds a C1 permit, allowing it to manufacture and distribute prepared meals throughout Quebec. Indeed, the establishment has a repertoire of more than 115 freshly prepared products in a controlled low temperature area. You are sure to receive a fresh product every time!
Partnership with iShopFood
In order to continue to offer unparalleled service, Super Sagamie Plus is partnering up with iShopFood to offer online ordering to its customers. The establishment allows its customers to order through its website, and provides access to two distinct menus: the restaurant and prepared meals delivered to their homes.
IShopFood online ordering offers a lot of benefits for local restaurants. The main ones are the increase in the number of orders per day as well as the optimization of general order taking. In addition, ordering online increases average customer invoices. As a result, increased income is encouraged and losses are minimized. In short, iShopFood provides all the necessary tools for establishments like Super Sagamie Plus to ensure a reliable, intuitive, and easy to use online ordering service!
Online ordering is a service accessible to all restaurateurs who want to optimize their service and increase their sales. Benefit from an improved interface and tailor-made functionalities! Learn more about our services by visiting one of our information pages. In addition, you can contact us by filling out this form and get a tailor-made solution for your needs. And don't forget to follow us on Facebook!