Yaoooo Pizza Pub : Online ordering
20 June 2019

|

Online ordering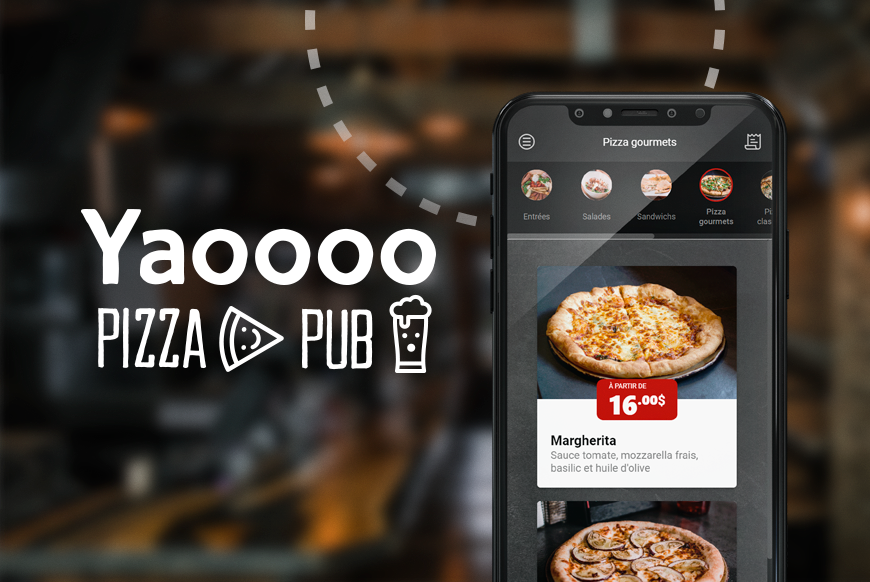 Yaoooo Pizza Pub joins the iShopFood family: Online ordering is now available at the restaurant in the Tremblant region. Taste a quality pizza, served by a smiling and friendly staff, in an great atmosphere!
A destination of choice in Tremblant
Open since 1998, Yaoooo Pizza Pub has quickly become a renowned restaurant in Tremblant. Indeed, it is here that we find the best pizza in the region.
Yaoooo Pizza Pub is a place where all ages are welcome and where everyone feels comfortable. Open at 11 AM, the place is very popular at the station on lunch time. In the afternoon, during the après-ski season, visitors can enjoy draft beer, specialty cocktails or a good selection of wines. The atmosphere is also at the rendezvous. Whether you are sitting at the counter or enjoying the sun terrace, you will have a lot of fun spending the afternoon at Yaoooo.
A good pub dinner is the perfect way to relax after a day in the mountains. You are greeted with a smile, a tasty meal and an unforgettable experience. The pleasure continues from noon to night, with a full menu available at all times.
A new member of the iShopFood family
In order to continue to offer a service as professional as ever, the pub joins the iShopFood family. Yaoooo Pizza Pub now offers online ordering as an option for its customers. The order can be made via the company's website. The service is branded to the restaurant's colors and display every items with pictures and available extras. In addition, countertop or delivery order options are available.
With the iShopFood ordering service, Yaoooo optimizes its services and increases sales. In short, the pub improves the culinary experience of its customers!
To learn more about the iShopFood online ordering service, visit our information page.